Teacher
Alexandre Morin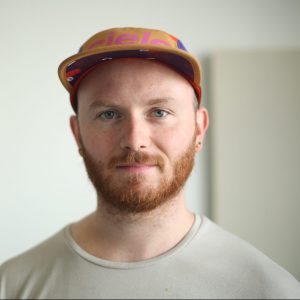 Location
Centre des arts de la scène Jean-Besré
Dates
November 14th to 18th, 2022, 9:30 to 11:30 am
Duration
2h00
Capacity
15 participants
Price
$7 / class for those eligible for the reduced rate || $20 / class full rate
Alexandre Morin offers a series of structured kinesthetic and meditative explorations to develop freedom, efficiency and integration in movement, while awakening our senses, imaginations, and curiosities.
Special attention is paid to improving the strength and functional mobility of the shoulder girdle as well as spinal mobility through a journey of undulations, spirals, curves, and extensions. Participants are invited to integrate fluid and efficient pathways, moving through the floor, upright, on all fours and falling.
Class structure : warm-up and sensory awakening; centre, floor and standing combinations; travelling coordinations; dynamic choreographic sequences that integrate class principles.
About Alexandre 
Choreographer, dancer, visual artist, and contemporary dance teacher, Alexandre Morin graduated from the École de danse contemporaine de Montréal (EDCM). In 2011, he won the Hnatyshyn Foundation Developing Artist Grant.
In 2016, he was an Atlas participant at ImpulsTanz in Vienna. He also danced in a Jimmy Robert installation at the Art Gallery of Ontario.
As a performer, he has namely worked with Compagnie Marie Chouinard, Sylvain Émard Danse, and Système D/Dominique Porte. He teaches at the EDCM and at the École supérieure de ballet du Québec.
*Before attending your first class, you must fill out the Formulaire d'inscription aux classes multirégionales du RQD.
Information: 819-822-8912 | info@sursaut.ca
Banner – photo: François Lafrance, dancer: Nancy Letendre | Portrait of Alexandre: Jonathan Goulet