Teacher
Charles Brecard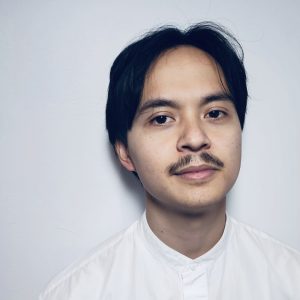 Location
Centre des arts de la scène Jean-Besré
Dates
March 6th to 10th, 2023, 9:00 am to 11:00 am
Duration
2h00
Capacity
15 participants
Price
$7 / class for those eligible for the reduced rate // $20 / class full rate
Charles Brecard has developed a practice that challenges the body, the mind, and the soul. His class stems from years of experimentation and training in street, traditional, modern, and contemporary dance. Inspired by biomechanics, psychology, and philosophy, he offers a systemic vision beyond esthetic form.
The goals are extreme control and extreme fluidity. You will be guided through isolation exercises, footwork, floorwork, rhythm work and technical combinations foregrounding discovery, failure, and play, as well as awareness of self and others. You will develop your coordination, proprioception, endurance, and joint mobility.
Although exploration is a fundamental part of this practice, the class focuses on technical, functional, and kinesthetic notions. The aim is for you to find and strengthen new creative and expressive pathways, to make your spine, your centre, and your extremities more fluid and more connected, and to tend to a state of flow to better live in the present moment.
About Charles
Charles Brecard graduated from the École de danse contemporaine de Montréal (EDCM) in 2013. As a performer, he has collaborated with several artists and companies including Parts+Labour_Danse, Grand Poney and Skeels Danse. His choreography is deeply physical and poetic, with an activist touch. His received an award for best performance in 2021 for his solo Soliloguy. He works in Canada and abroad as a cultural worker and teacher in festivals (Quartiers Danses, Sinedomo, DansEncorps) and schools (EDCM, Centre culturel Tjibaou, Concordia University).
*Before attending your first class, you must fill out the Registration for RQD multi-regional classes.
Information: 819-822-8912 | info@sursaut.ca
photo – banner: François Lafrance, dancer: Nancy Letendre | portrait of Charles: Olivia Nguyen