The Sursaut Dance Company in collaboration with the Regroupement québécois de la danse, Artère in Quebec City and Danse Laurentides offers training classes for dance professionals.
Teacher
Lucie Vigneault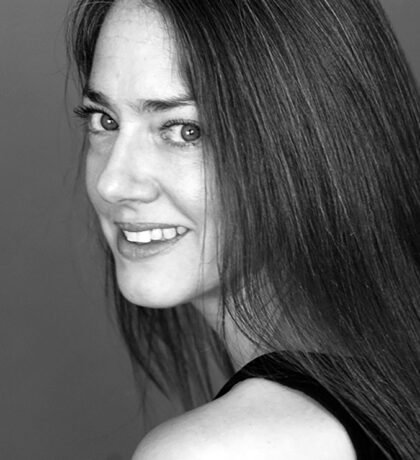 Location
Centre des arts de la scène Jean-Besré
Dates
April 11 to 15, 2022, 9:30 am to 11:30 am
Duration
2 hours
Capacity
15 participants
Price
$7 / class for those eligible for the reduced rate // $20 / class full rate
The class is based on varied choreographic material. Lucie will teach learning and memorization strategies while focusing on personal appropriation of the choreographic material, as well as risk-taking while interpreting written and/or improvised phrases. She begins with an interval training warm-up as well as a few exercises that prepare for the movement phrases and the explorations that will follow. Through varied choreographic phrases, participants will be able to explore different energies, play with contrasts and experience a diverse range of worlds. The class aims to prepare dancers for their contribution to the creative process.
Lucie Vigneault – Biography
Lucie Vigneault is a contemporary dance artist with over 20 years of experience working as a dancer, choreographer, rehearsal director and teacher. She has taught technique, interpretation, creation and history of dance to college and university students in the dance departments at Montmorency College and at l'UQAM. Her choreographic experience has led to a diversified approach to movement. She has experience with the circus, theatre and opera, and has worked with both professional and amateur dancers for large-scale productions.
*Before attending your first class, you must fill out the Formulaire d'inscription aux classes multirégionales du RQD.
Information: 819-822-8912 | info@sursaut.ca
photo banner: François Lafrance, dancer: Nancy Letendre | portrait of Lucie Vigneault: Tony Chong