The Sursaut Dance Company in collaboration with the Regroupement québécois de la danse, Artère in Quebec City and Danse Laurentides offers training classes for dance professionals.
Teacher
Manuel Roque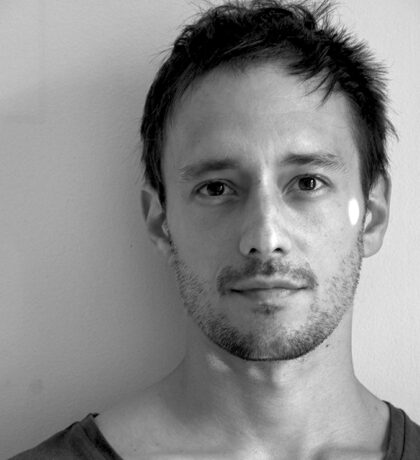 Location
Centre des arts de la scène Jean-Besré
Dates
November 29th to December 3rd 2021, 9:30 a.m. to 11:30 a.m.
Duration
2h00
Capacity
15 participants
Price
$7 / class for those eligible for the reduced rate* // $20 / class full rate
The class is based on kinesthetic exploration and awareness of the self, of others, of the group and of the relationship/communication with space, time (musicality) and different degrees of entrenchment. Through improvisation exercises and written materials, the dancer is encouraged to question the notions of physical experience, sharing and state of grace in order to create a meeting of virtuosity and somatic attention, all with the purpose of rediscovering the infinite pleasure in dancing.
Manuel Roque – Biography
Alongside his exciting and multifaceted performing career (Cie Marie Chouinard, Dominique Porte, Peter James, Sylvain Emard, Paul André Fortier, etc.), Manuel Roque has developed a talent for short-form choreography. His solo Raw-me, which he created and performed in 2010, earned him numerous awards at events such as the Vue sur la Relève festival and the OFFTA. He went on to co-create and perform the duet Ne meurs pas tout de suite, on nous regarde with Lucie Vigneault. After founding the Manuel Roque Company in 2013, Manuel created the In Situ public space project at Montreal's Place des Arts in January 2014. Manuel's solo piece Data (2014), in which he explores the changing nature of matter, was showcased not only at Usine C, the Festival TransAmériques in 2015, and the June Event Festival in Paris, but also performed during international tours. During the same period, he created his masterpiece Matière Noire during a stint with the European project Migrant Bodies and choreographed the piece Aurora for EDCMTL graduates. He later created the piece 4-OR, which Tangente and Parcours Danse presented in Montreal in December 2015. Manuel's solo bang bang came to life in Lyon in April 2017, then at the FTA in 2017, and won the 2017 Prix de la Danse de Montréal choreography award. In 2018, he completed a six-month research and artistic development residency at the Studio du Québec in Paris, with support from the CALQ and the Cité des Arts in Paris. His latest solo piece SIERRANEVADA will be performed at the 2021 edition of the FTA.
*Before attending your first class, you must fill out the Formulaire d'inscription aux classes multirégionales du RQD.
Information: 819-822-8912 | info@sursaut.ca
Banner – photo: François Lafrance, dancer: Nancy Letendre