The Sursaut Dance Company in collaboration with the Regroupement québécois de la danse, Artère in Quebec City and Danse Laurentides offers training classes for dance professionals.
Teacher
Sara Hanley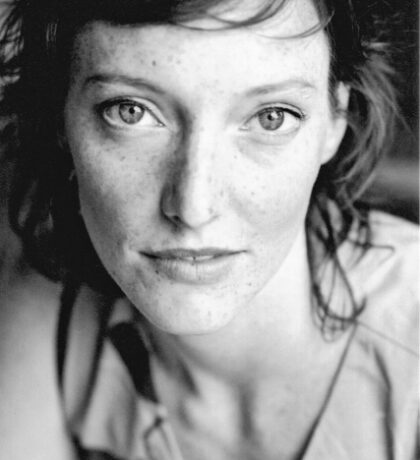 Location
Centre des arts de la scène Jean-Besré
Dates
February 21st to 25th 2022, 9:00 a.m. to 10:30 a.m.
Duration
1h30
Capacity
15 participants
Price
$7 / class for those eligible for the reduced rate // $20 / class full rate
Class description to come
Sara Hanley  – Biography
Sara Hanley is a dancer, choreographer and pedagogue active in Montreal's dance community since 1997. Her work investigates the materiality of bodies and objects and explores the interrelatedness between the body and the environment. These undertakings are pursued within a collaborative approach. First trained as a dancer at Le Groupe de la Place Royale and then at l'École de danse contemporaine de Montréal, she collaborated with Dominique Porte for more than 15 years as well as a number of choreographers such as Sylvain Émard, James Viveiros, Alexandre Morin. Since 2014 she has lead various artistic projects exploring creative approaches to movement with the Blind and Visually impaired community and with the Deaf and Hearing impaired community. She teaches dance at Concordia University, l'UQAM, the RQD and l'École de danse de Québec. She also collaborates regularly as an artistic advisor with emerging and established choreographers.
Photo : Tony Chong

For inscription:
*Before attending your first class, you must fill out the Formulaire d'inscription aux classes multirégionales du RQD.
Information: 819 822-8912 | info@sursaut.ca